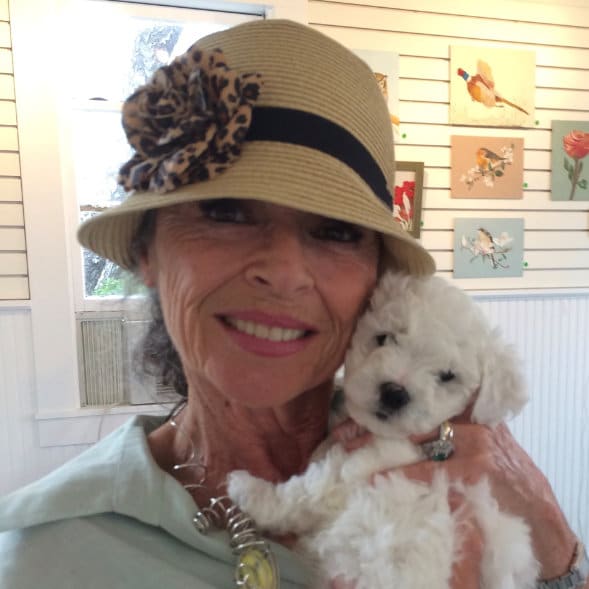 Elizabeth was born in Rome, Italy, and moved to the States when she was three. She grew up in NYC, moving to Rhode Island in 1984. A graduate of Hunter College, she earned her degree in Italian Literature. She spent her last year abroad in Florence. What better place to advance and enrich her knowledge of literature and, of course, art!
Her interest in actual painting came many years later after retiring from a career in real estate. She's had, several art teachers. Her first was the New England artist Robert Kozora, who was instrumental in starting her on her artistic journey. A few others followed, but there came a point where she felt compelled to be left to her own devices. Oil is her medium. She loves the texture and lushness of oils, the different illusions possible, and the sheer joy of opening a tube and squeezing the paint onto her palette. Her use of colors dictates the ultimate mood of the painting: hot, vibrant colors for passion and excitement; muted tones for subtlety and restraint.
Her paintings hang on walls in the US, Belgium, and France.
Elizabeth is a member of the Artists' Cooperative Gallery of Westerly and the South County Art Association.
"For me, painting is the path to creation, self-expression and self-awareness, as well as confidence. My art is my way to bring pleasure to others while living the dream."